About Us
Established in 1996, we are the leading independent pension actuarial consultancy in Japan
providing clients with professional solutions for corporate pension schemes and other benefits.
For over twenty years, we have been offering high caliber actuarial and accounting expertise for
many of Japan's most significant client organizations.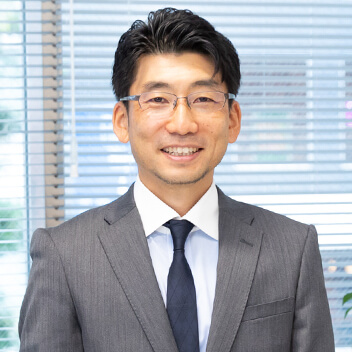 President & CEO
Junichiro Nakamura
"IIC" represents "Independent-Integrity-Consulting" and that is what our firm is about at its core.
Being a wholly independent consulting firm in Japan, allows us to provide our clients with swift
and the best advice tailored to their needs, not influenced by problem of possible conflict of
interest, which a firm affiliated to a big financial group may face due to its business ties with plan sponsors.


With about 35 highly qualified members located in Tokyo and Osaka, we provide actuarial
valuation service to more than 600, accounting and plan design consulting, asset management
consulting services for employee benefits to over 600 clients at home and abroad.


We are proud that our professional staff is committed to providing clients with speedy and
accurate business solution that enable clients to manage and optimize their retirement programs.
Company Profile
Company Name
IIC Partners CO., LTD.
Founded
July 4, 1996
Capital
230 million yen
Head Office
Shimbashi I-N Bldg 2F, 2-12-17 Shimbashi, Minato-ku, Tokyo 105-0004, Japan MAP
TEL:+81 3 5501 3758 / FAX: +81 3 5501 3759
Osaka Branch
NLC Shinosaka Bldg 8F, 5-9-5, Nishinakajima, Yodogawa-ku, Osaka 532-0011, JapanMAP
TEL:+81 6 6307 3631 / FAX:+81 6 6307 3632
E-Mail
iicp-global@iicp.co.jp
President & CEO
Junichiro Nakamura
Employees
35 persons
Major Services
Actuarial Valuations
Accounting for Employee Retirement Benefits
Pension Scheme Designing
Consulting on Pension Fund Management
Merger & Acquisition Due Diligence
Education and Information Services
Company History
| | |
| --- | --- |
| 1996 July | A certified public accountant and an actuary established IIC Partners (IICP) as the first independent pension consulting firm in Japan. |
| 1998 September | Simulation service for the introduction of the accounting standard for retirement benefits was launched, with the service provided for a large auto manufacturer. |
| 2000 March | Authorized as an ordinance-designated corporation for employees' benefit endowments by the Ministry of Health and Welfare. |
| 2000 July | A subsidiary, Japan Pension System Development Co., Ltd.(JPS) was established for development/ sales of pension software tools. |
| 2000 October | The actuarial valuation service for an employees' endowment started. |
| 2001 April | JPS developed and started selling the PBO self-valuating software, PBO Master(R). |
| 2001 August | IICP undertook total pension consulting service for a large system company to apply the accounting standard for retirement benefits. |
| 2001 October | Investment education service for DC plan sponsors and employees started. |
| 2002 May | Authorized as an ordinance-designated corporation for defined benefit corporate pension plans by the Ministry of Health, Labor and Welfare. |
| 2002 July | Asset and Liability Management (ALM) service was launched. |
| 2003 October | IICP joined Abelica Global( the former Milliman Global), a global organization of actuarial consulting firms. |
| 2004 February | Monitoring service of pension investment management started. |
| 2006 January | Stock option valuation service was launched. |
| 2006 September | Osaka office was opened. |
| 2010 October | Support service of IFRS for retirement benefits "SIP" was launched. |
| 2012 September | Osaka office relocated to 5 Nishinakajima, Yodogawa-ku, Osaka. |
| 2013 September | Tokyo head office relocated to 2 Shinbasi, Minato-ku, Tokyo. |
| 2013 December | New software "DBO MASTER" which replaced "PBO MASTER" was launched. |
| 2014 February | Information website for corporate pension and retirement benefits "Pmas" was launched. |
| 2015 April | Service of "corporate pension fund review" was launched. |
| 2015 July | IICP merged its subsidiary, Japan Pension System Development Co., Ltd.(JPS). |
| 2017 September | Service of DC implementation assistance " Yu-dec" was launched. |
| 2017 October | Web media which provides the information of second career "JENNIE" was launched. |
| 2018 December | The website "Kumitateru" which supports analysis and design of retirement benefits and corporate pension plan was launched. |
| 2019 October | In order to deal with "Work style reform" in Japan, "Simulation of the effect of retirement age extension" and "Simulation of future headcounts and labor cost" was launched. |
| 2020 July | Kumitateru Co., Ltd. specialized in "Exit management" was established. |