Actuarial Valuations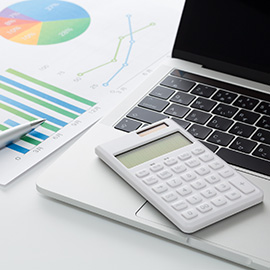 The Accounting of retirement benefits has become a major concern for many global multinational corporations operating in Japan. We can help their subsidiaries report the actuarial valuation results to their head office on time with excellent "quality", "speed" and "price".
"Quality"
We are the leading firm providing actuarial valuation service to more than 600 clients.
Furthermore, to meet the latest regulatory requirement by the respective standards, our pension actuaries monitor any related legislation and announcements by accounting boards. Therefore we assist our clients in achieving compulsory financial reporting with confidence.
"Speed"
After receiving data and information, we can report calculation results basically within one month. In addition, we are equipped with various Excel tools to adjust results with change of calculation assumptions in a short period of time.
"Price"
We provide a satisfactory valuation service with the following fee (excluding consumption tax):

IFRS or U.S. GAAP valuation : JPY700,000 or more

For two plans or more, we charge JPY250,000 per one additional plan.
This service includes actuarial reports written in English. Additionally, the calculation of 10-year expected benefits is included in U.S. GAAP valuation. (Japanese GAAP valuation is provided if necessary)
Plan Design and Harmonization
Your Challenges
For employers, the purpose of providing a retirement plan varies in terms of HR and financial perspectives. Retirement plans are expected to improve attraction and retention, motivation of employees, and encourage post-retirement savings. They may involve, however, various challenges including financial risks caused by market downturn, administration costs, and lack of recognition by the employees.
In addition, there are some features specific to the Japanese pension market as follows.
A DB (Defined Benefit) plan to DC (Defined Contribution) plan conversion in a typical developed western market would commonly include a reduction in the value of benefits by reducing its future service even for existing employees. However, the norm in Japan is often that there is little or no reduction in benefits for past and future service.
In Japan, there are relatively low limits for making contributions to a DC plan. Given this, employers may not be able to completely provide the desired benefit level through a DC plan alone.
Employee consent is legally required in order to newly implement a DC plan (by union or employee representative) or convert DB past accrual to DC (by 2/3 of employees).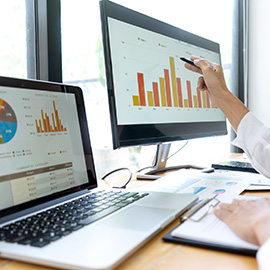 Our Solutions
We provide clients with innovative and value-added solutions based on our wealthy experience and accumulation of consulting know-how:
Knowledge and experiences in comprehensive review, redesign and harmonization of retirement plans for many Japanese companies and foreign affiliates
Successful results in retirement benefit consulting, including DB to hybrid plans and DC plan conversions
Tailored consulting service to meet unique needs and situations of each client
Truly unbiased and independent consulting advice. We do not provide any service including broking, plan administration, asset management or trustee.
Our Consulting Approach
Plan design project is broken into several phases as follows:
Current plan analysis and objective setting
Analyze current plan (employee demographics, level of pensionable salary etc.)
Set objective from HR and financial perspectives
Plan design
Examine new plan design alternatives and develop relevant pros and cons on the available funding structure
Set new plan parameters and check accrual patterns of current and new plan using employee model
Check the impact on the individual employees (consider make-up arrangement if necessary)
Analyze long-term cost impact
Implementation
Provider selection
DC investment option selection
Employee communication
Implementation Assistance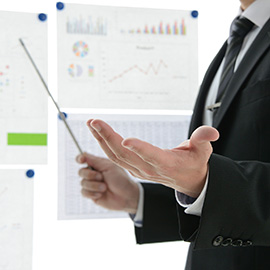 Our implementation services mainly consist of the following assistance.
Employee communication
A new pension plan design/redesign is not successful unless employees appreciate the features of the new plan. Furthermore, employers lawfully must obtain employee consent. We believe that employee communication is critical part of a successful project.
Provider selection
There are so many plan administrators registered with the Ministry of Health, Labor, and Welfare and it must be a difficult task for employers to select the best administrator. In addition, DC regulation requires that employers with more than 100 employees choose a DC plan administrator through comparison of the services and fees of three candidates or more.
DC investment option selection
It is said that actual investment returns of DC participants are extremely low in Japan. This is mainly due to the concentration of DC assets in time deposits with interests hovering near zero. A proper line-up of investment options should be provided to raise investment returns of participants.
Assistance for government application
When applying to the government, employers must prepare drafts of amended work rules and related regulations reflecting new plan introductions or plan changes.